Vending Machine Candy
Breaktime offers an extensive variety of candy products both in our vending and bulk selection. Breaktime offers all major brands and most likely we will have the favorite sweet treat your looking for! Contact us today to learn more!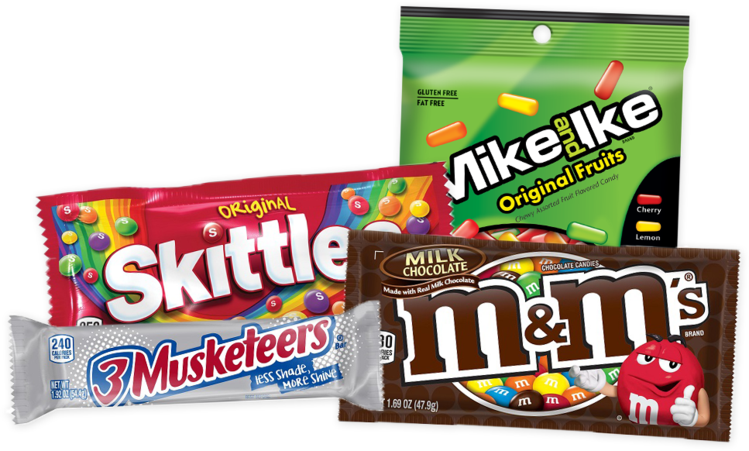 All Workplace Preferences Are Different
Breaktime carries all major brands for candy products.
Sample of Candy Selection
Hershey's Bars
Snickers
Reese's Peanut Butter Cups
Twix
M&M's
Musketeers
And more!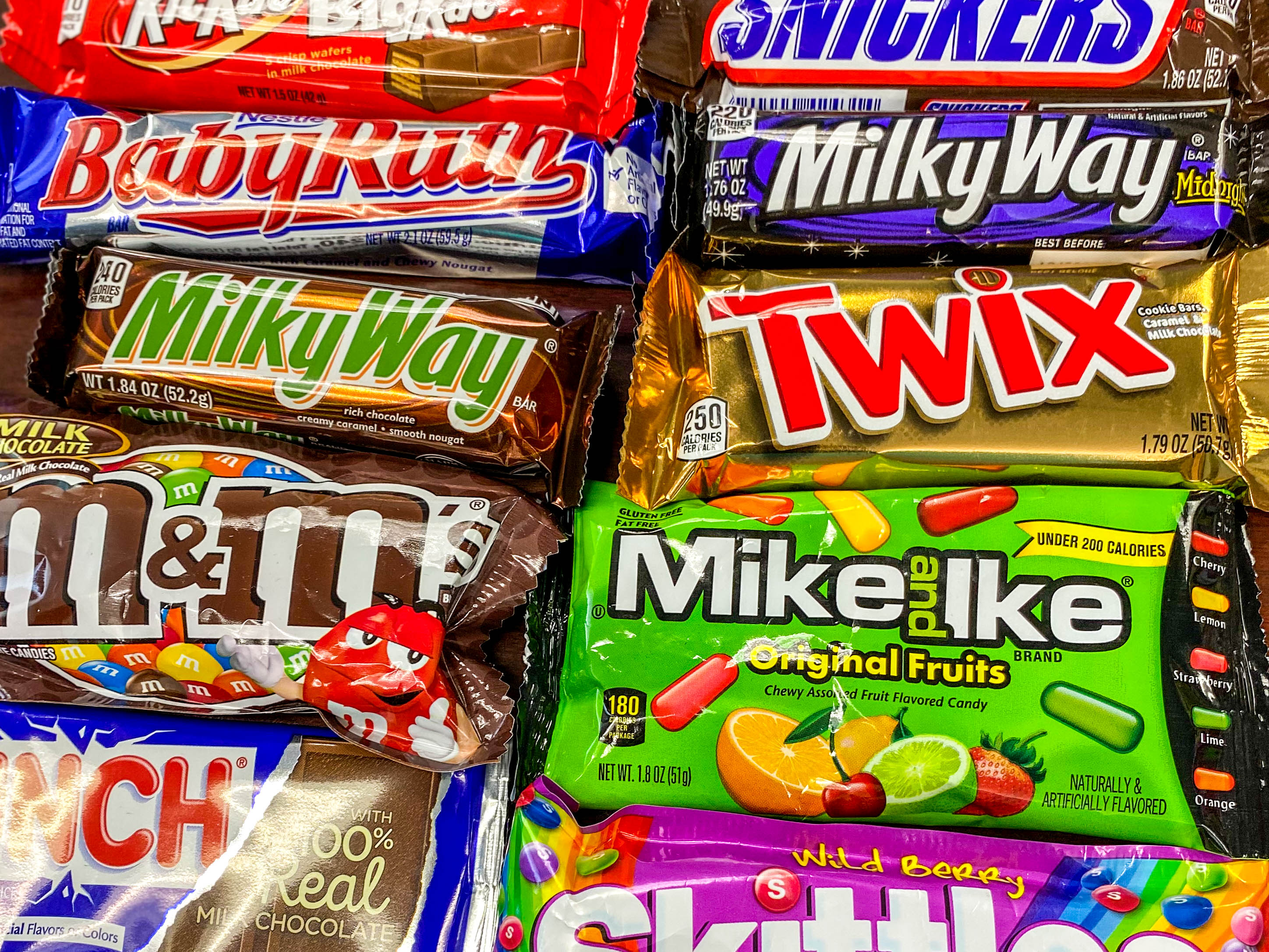 Browse Our Available Candy Products
We believe service is our most important product, but who doesn't love chocolate. We have done the research, and have kept current on today's trends. As a result, we offer today's top brands of traditional candy, healthy selections, and any special requests. Why don't we set up a meeting today to discuss more!
Skittles Wildberry
Skittles Tropical
Reese's PButter Cup
Twizzlers Cherry Nibs
M&M's Milk Chocolate
M&M's Peanut Candies
Snickers
Twix Caramel Cookie Bar
Rice Krispies Treats Squares
Kit Kat
Welch's Mixed Fruit Snacks
Swedish Fish
Mike & Ike Original
Kar's Sweet and Salty
Milky Way
Keebler Sugar Wafers Vanilla
Dove Bar Dark Chocolate
3 Musketeers Singles
Pearson Salted Nut Roll
Welch's Fruit Snack Strawberry
Black Forest Gummy Bears
Hot Tamales
Hershey Almond
Starburst Minis original