Frozen Food For Vending
Breaktime's frozen food products are the perfect addition to your vending needs. Frozen food options are available in our micro markets and our vending machines and are ideal for schools, universities, hospitals, large offices, and manufacturing facilities. Like all Breaktime products, our frozen food is of high quality and is sure to satisfy. To learn more, our sales team will be happy to meet at your workplace!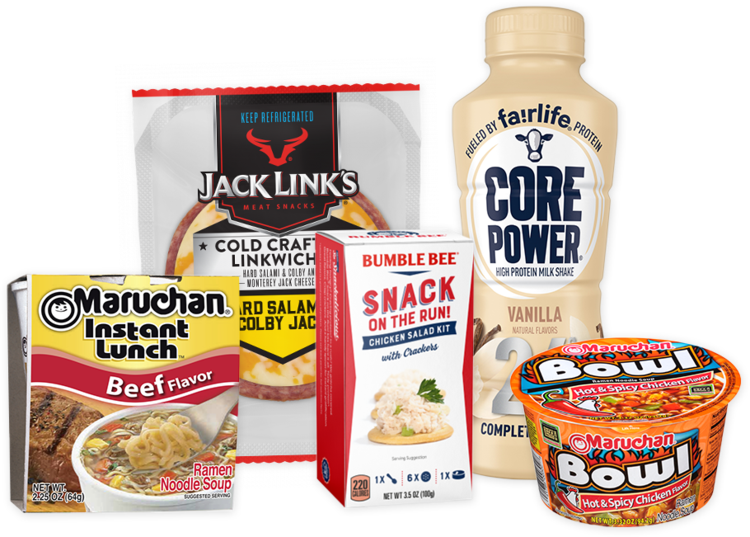 All Workplace Preferences Are Different
Breaktime offers many tasty frozen food options via our micro market and vending services! Please let us know how we may assist you in offering meal options at work!  
Frozen Food Products Include
Frozen Ice Cream Sandwiches
Frozen Ice Cream Bars
Frozen Ice Cream Cones
Ice Cream
Select Frozen Sandwiches
And many more!
Browse Our Available Frozen Products
Please contact us today to check out our frozen food selection and to schedule a face to face meeting to discuss your frozen food needs.
Frozen Treats
Heath Ice Cream Bar
Blue Bunny Vanilla Ice Cream Sandwich
Mississippi Mud Ice Cream Bar
D/E XXL Bbq Rib sandwich
Blue Bunny Chips Galore!
Blue Bunny Orange Dream Bar
Blue Bunny Neopolitian
Blue Bunny Chocolate Sundae Crunch
Blue Bunny Strawberry Sundae Crunch
Blue Ribbon Malt Cup
Blue Bunny Champ Cone