Pop Vending Machines
Is it soda? Or is it pop? Either way our selection of beverages will quench any thirst. Breaktime carries all major brands for stocking your pop vending machine, plus we serve it to you ice cold. Available in cans and pop bottles, for a refreshing pick-me-up. Let's set up a meeting at your office to discuss your pop machine needs today! Contact us to get started.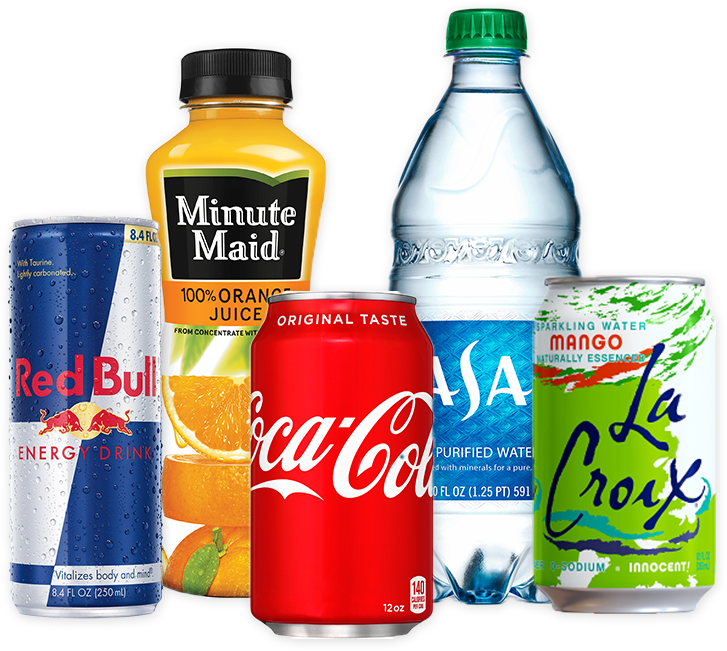 Timeless American Choices For Your Break Time
Alongside a variety of food and other drink options, Breaktime offers other extensive pop beverage selection! We are sure to have pop options to satisfy your team's specific needs and quench all thirsts!
Pepsi Products
Pepsi
Diet Pepsi
Mountain Dew
Diet Mountain Dew
Orange Crush
Grape Crush
Wild Cherry Pepsi
Ocean Spray
Mug Root Beer
Sierra Mist
Coke Products
Coke
Diet Coke
Caffeine Free Diet Coke
Diet Coke Lime
Coke Zero
Fanta Orange
Fanta Grape
Sprite
Sprite Zero
Cherry Coke
Cherry Coke Zero
Lemonade
Barq's Root Beer
Mellow Yellow
Fresca
Keurig Dr. Pepper Products
7 Up
Diet 7 Up
Dr. Pepper
Diet Dr. Pepper
Sun Drop
A&W Root Beer
Diet A&W Root Beer
A&W Cream Soda
Sunkist Grape
Sunkist Orange
Canada Dry Ginger Ale